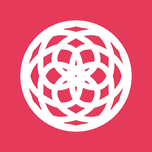 Mandalas Drawing Studio is a drawing application for iPad and iPhones.
You can create beautiful mandala paintings with just few strokes. A simple virtual canvas app with nice clean modern UI that doesn't get in your way.
Our high quality vector based drawing engine allows a high quality smooth zoom, you can easily create that perfect drawings with sharp graphics.
Focus on your drawing and let your creativity flow.
Available now. Download on the App Store.